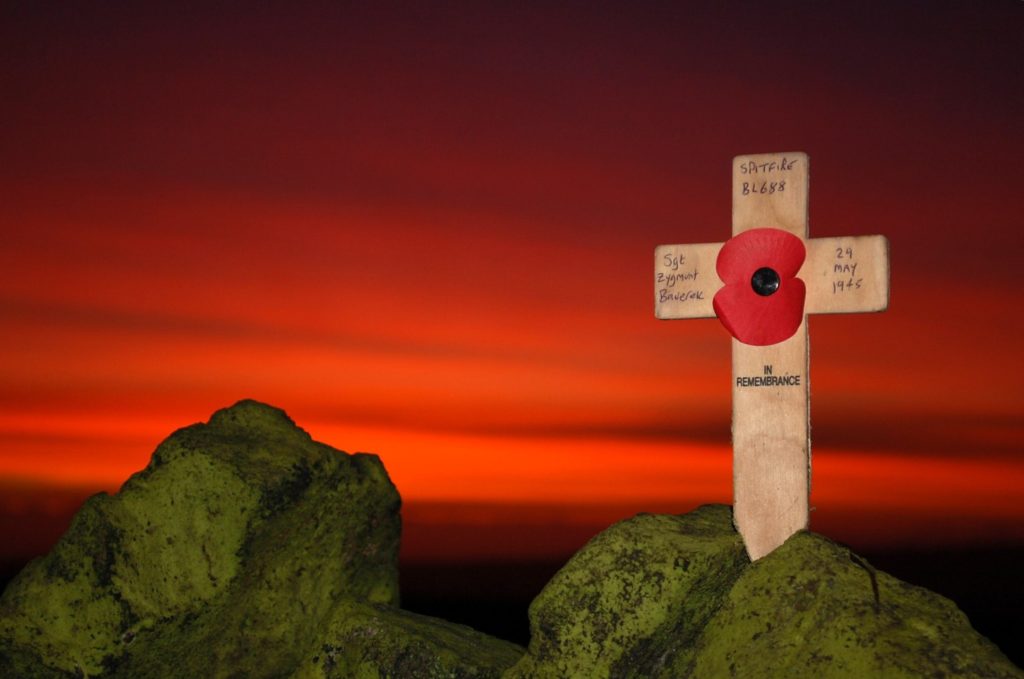 Spitfire BL688
Polish Air Force pupil pilot Sergeant Zygmunt Bauerek died when his Spitfire Mk Vb crashed into farmland north of Bury in Lancashire on the morning of May 29th 1945. The accident happened just weeks after the end of the war in Europe.
It appears Sgt Bauerek knew he was in trouble and was trying to put the aircraft down, flying over the area a couple of times and looking through the mist and rain for a suitable field in which to land.
If he had engine problems, the situation rapidly deteriorated; according to at least two eye witness accounts reported in the Bury Times of 30th May 1945, flames were seen coming from the aircraft before it struck the ground.
A woman working in a dairy, a Miss Alice Walmersley, said "…the engine sounded faulty. I thought it must be in trouble." She rushed out to see the Spitfire heading for the ground.
The first on the scene, a Mr David Davies of the nearby Cob House Farm said,
"I saw a flash and heard a bang as it crashed, and I dashed out immediately. Everything was over in a second or two. It had been raining heavily and the ground was boggy, and I lost my boot as I ran up the hill. I did not stop for it, but by the time I reached the plane it was obvious that nothing could be done for the pilot. He was still clutching the control column."
He and others pulled Sgt Bauerek from the burning cockpit and used wet mud and clay to douse the flames consuming his clothes.
Zygmunt Bauerek was just 20 years old when he was killed. He is buried at the Polish Cemetary at Newark in Nottinghamshire.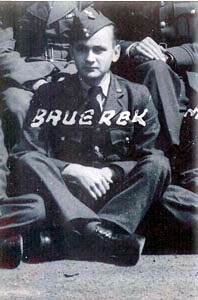 75th anniversary visit, 29 May 2020
On the day Sgt Bauerek's Spitfire crashed at Bury, two USAAF P-51Ds also came down on high ground in the area. They were part of a formation of 23 Mustangs (flying from Essex to Liverpool) which got lost in the vile weather. The upper one is near Oldham, the lower one near Glossop. Please click on either link for more detail.