Halifax LL178
‹ Return to RAF Crash Sites 1942 – 1945
Halifax bombers LL178 and EB181
18 March 1944. Halifax bomber LL178 was returning from a mine laying operation in Heliogoland (a German archipelago in the North Sea) when it crashed on Arden Great Moor which is east of Northallerton.
The bomber was approaching base at RAF Croft but for reasons unknown descended through cloud and struck the hill killing the largely Canadian crew.

CREW;
F/O David C. Evans Pilot
P/O Douglas A. Thicke 2nd Pilot
P/O Geoffrey Hutt Flt.Engineer
F/O Edson G. Armour Navigator
P/O Donald E Jackson Bomb Aimer
Sgt. Walter Cotton Wireless Op. / Air Gunner
P/O .Joseph S. Sleigher Air Gunner
P/O Robert E. Ballentine Air Gunner
Close to this spot is the location of the crash site of Halifax EB181 which came down on 28 September 1943 with the loss of all but one crew member. The crash site of EB181 is given in Chorley as being "400 yards east of Limekiln House." The building no longer stands but its location can clearly be seen on Google earth at grid reference SE 4905 9191.
Chorley's directions lead to a spot some metres south of the site of Halifax LL178 but at which is placed a memorial dedicated to the crew of that aircraft, not EB181.
Chorley, W R, RAF Bomber Command Losses, Vol 8, 2003, p68
Below; Photos taken at the main crash site which also has a memorial to the crew.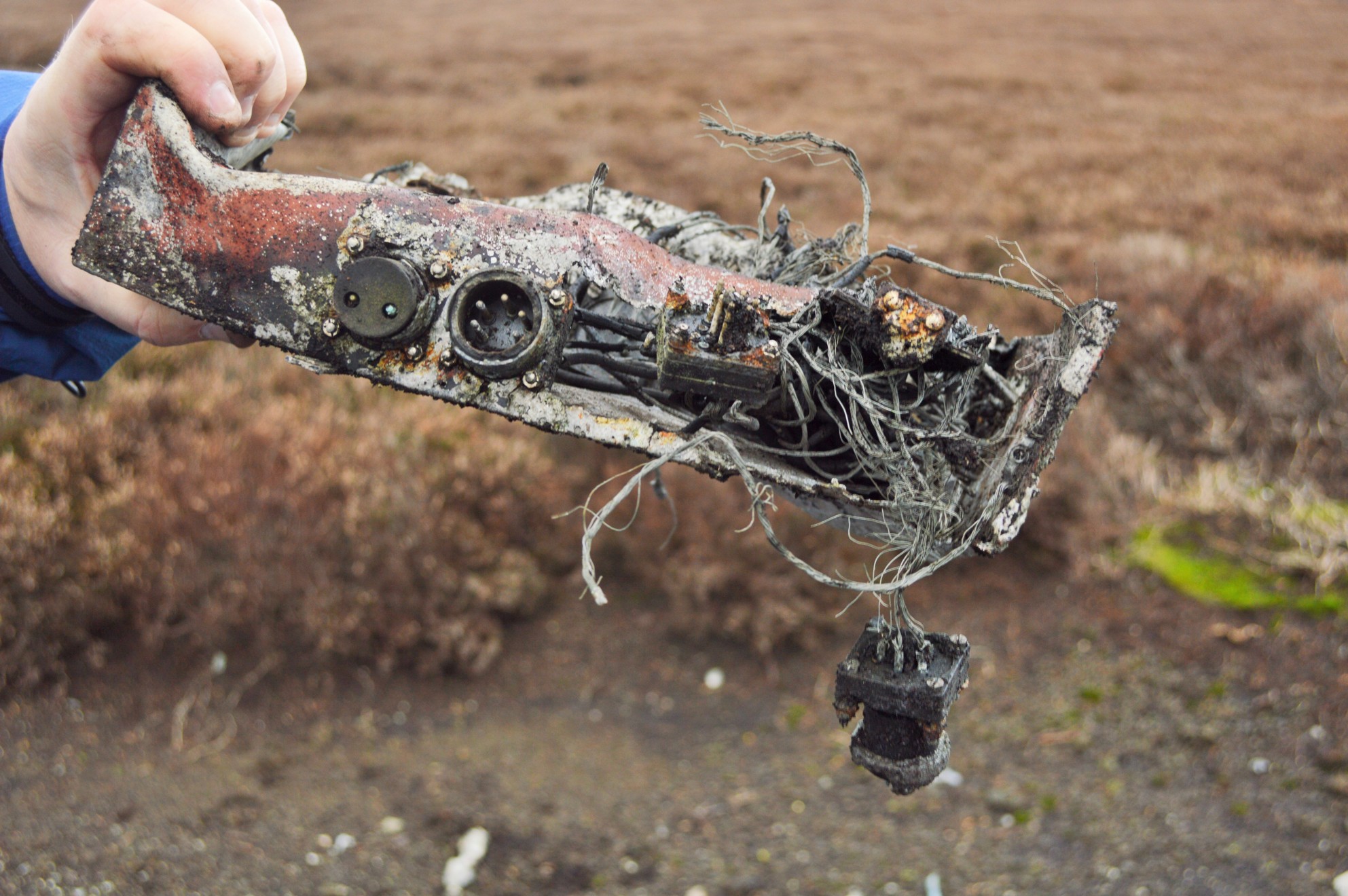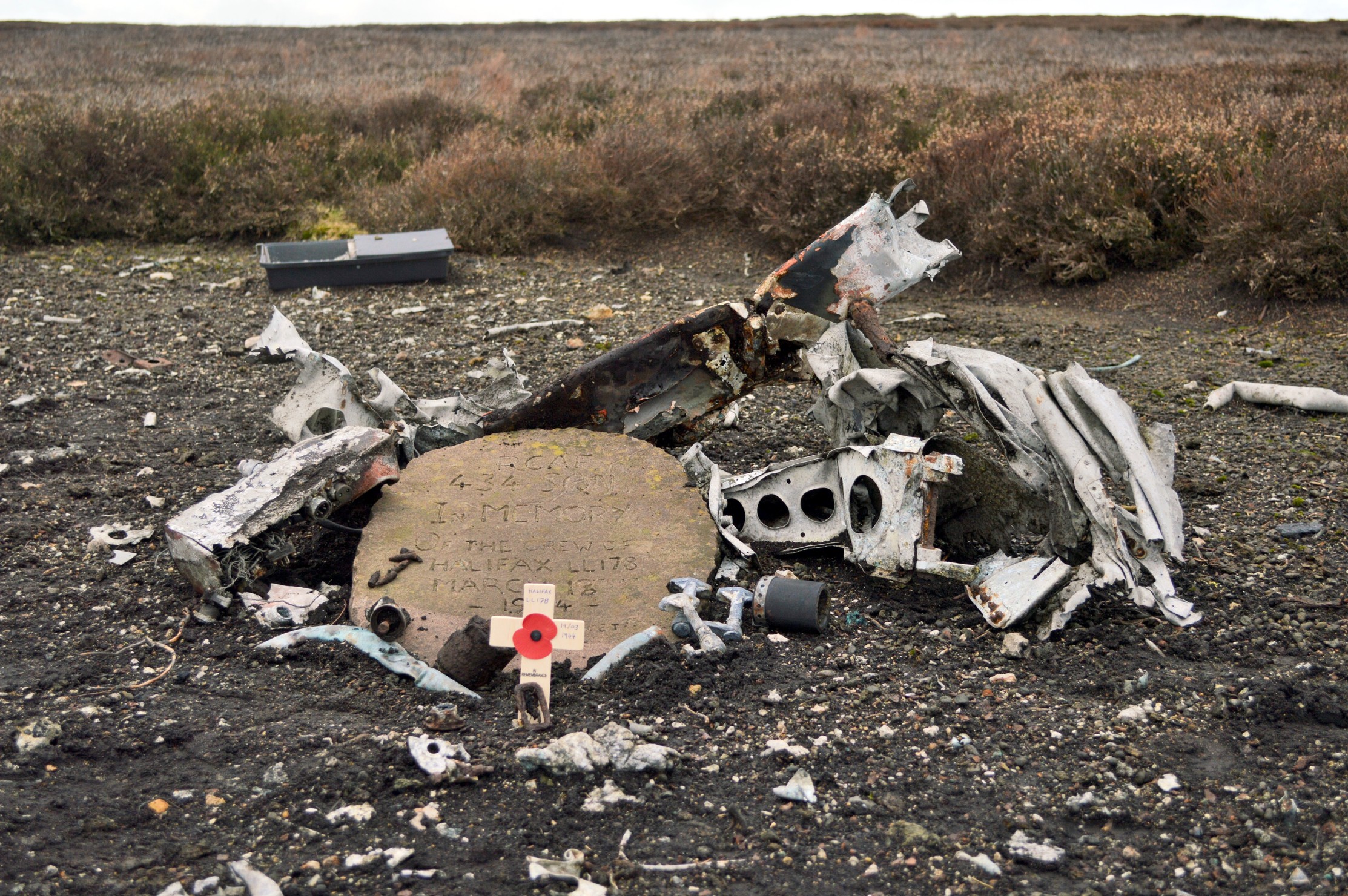 Below; one of the debris pools. Fragments here could be from both Halifax bombers or just from LL178