Fairey Barracuda Mk II DR306
‹ Return to RAF Crash Sites 1942 – 1945
Fairey Barracuda Mk II DR306
Most of the details here are from Earl, 1995 (see bibliography).
15 December 1945. Petty Officer J R Crevier (one source online gives his name as 'Cromer') was flying his Barracuda on a cross-country training exercise out of RNAS Rattray (his deck landing training unit, 769 Squadron, had moved there in June 1945 from RNAS East Haven).
Encountering low cloud, the aircraft crashed on the eastern side of Whernside in the Yorkshire Dales. Although the aircraft was destroyed, it was a happy landing for Petty Officer Crevier in that he was able to walk away from the crash.
Much of the debris has been removed over the years. The view above is looking towards Ribblehead Viaduct with Pen-y-ghent in the distance. This and the photo below – looking towards Ingleborough – were taken at grid reference SD 74208 80329.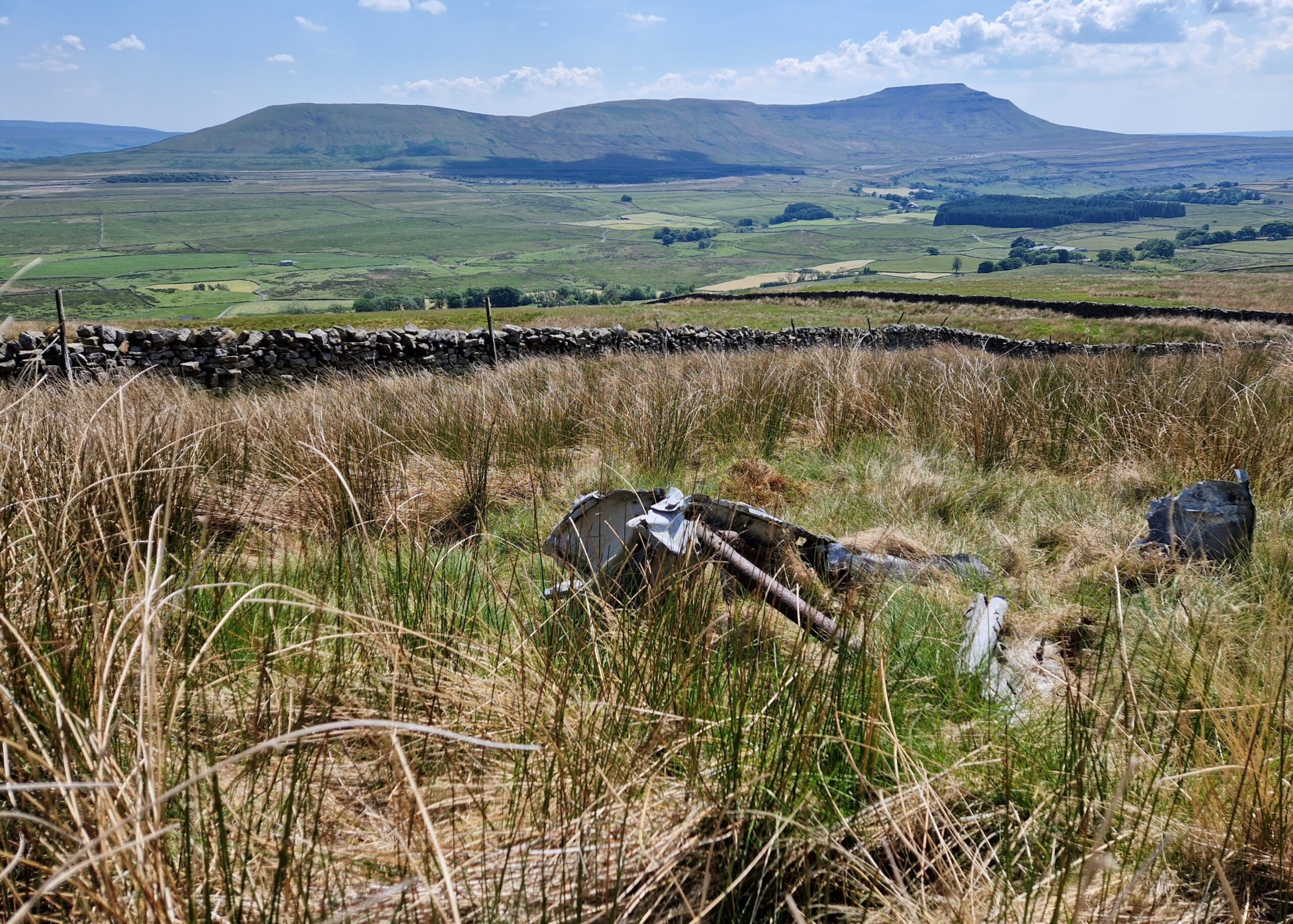 This debris pool is at grid reference SD 74100 80404

Photo of a Barracuda from Tangmere Military Aviation Museum