Oxford HN429
‹ Return to RAF Crash Sites 1942 – 1945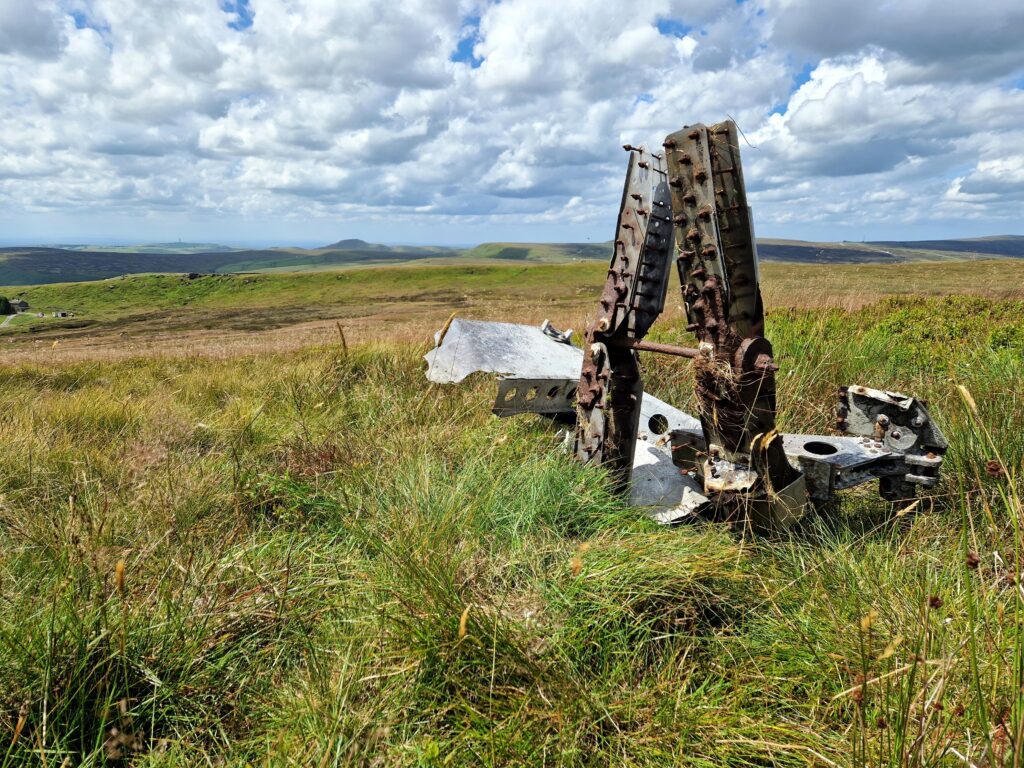 Oxford HN429
03 November 1944. Oxford HN429 of No 11 (Pilots) Advanced Flying Unit was on a training exercise out of RAF Cranage, with F/O Charles Victor Mayhead RAFVR instructing F/O Albert Craig Mullen RCAF with F/O John Stewart Bean RCAF observing.
The exercise was in making a Standard Beam Approach when the aircraft drifted off beam and crashed into the moor at Axe Edge, south west of Buxton, Derbyshire. All three crew men survived with minimal injuries.
The crash site is at grid reference SK 03166 69215
Some photos of remains of buildings at RAF Cranage which I visited in 2013.
Image below of an Airspeed Oxford from wikipedia commons