P51-C Mustang SR 411 on Darwen Moor
‹ Return to RAF Crash Sites 1942 – 1945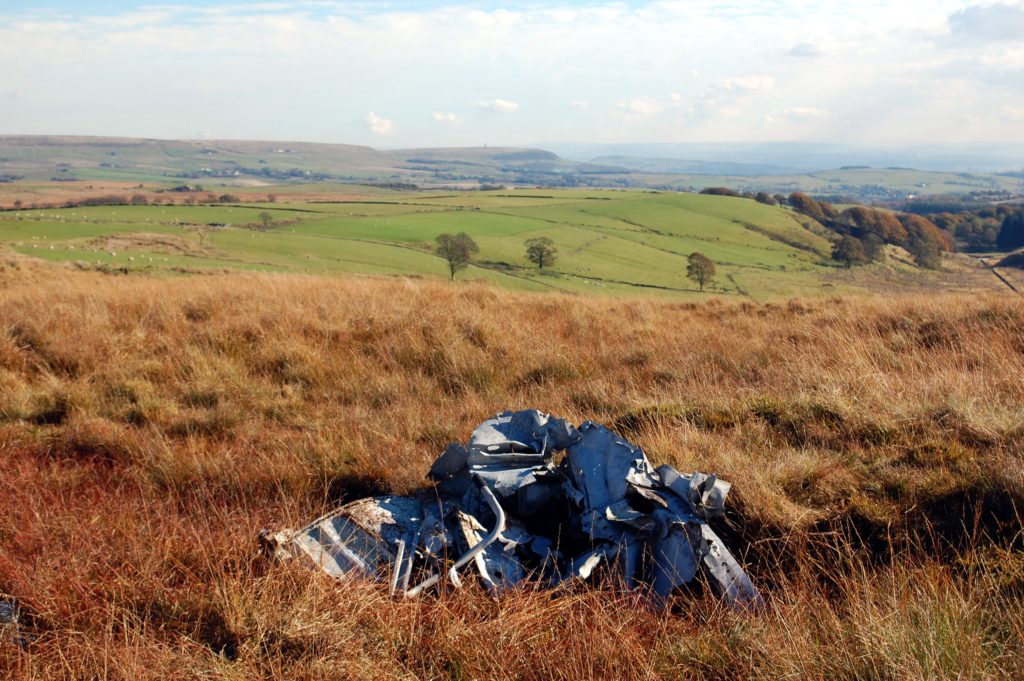 P51-C Mustang SR 411
Looking towards Bury, Holcombe Hill in the distance.
Flown by Polish airman Warrant Officer Herbert Noga on 29 July 1945, it appeared Noga was unaware of his height in the low cloud as his Mustang hit the moor at cruising speed.
The last mission of the war (probably) for this P51-C Mustang was to support a bombing raid on Hitler's Bavarian pad at Berchtesgaden on April 25 1945 – 240 Mustangs escorting 359 Lancaster bombers. Hard to imagine such a force bearing down on such a small place.
Grid reference SD 69156 19168
SR 411 crashed the same day as this Barracuda
Photo of WO Noga from the Lancashire Telegraph