Impact crater of V1 Flying Bomb, Macclesfield Forest
‹ Return to Air raids & bomb sites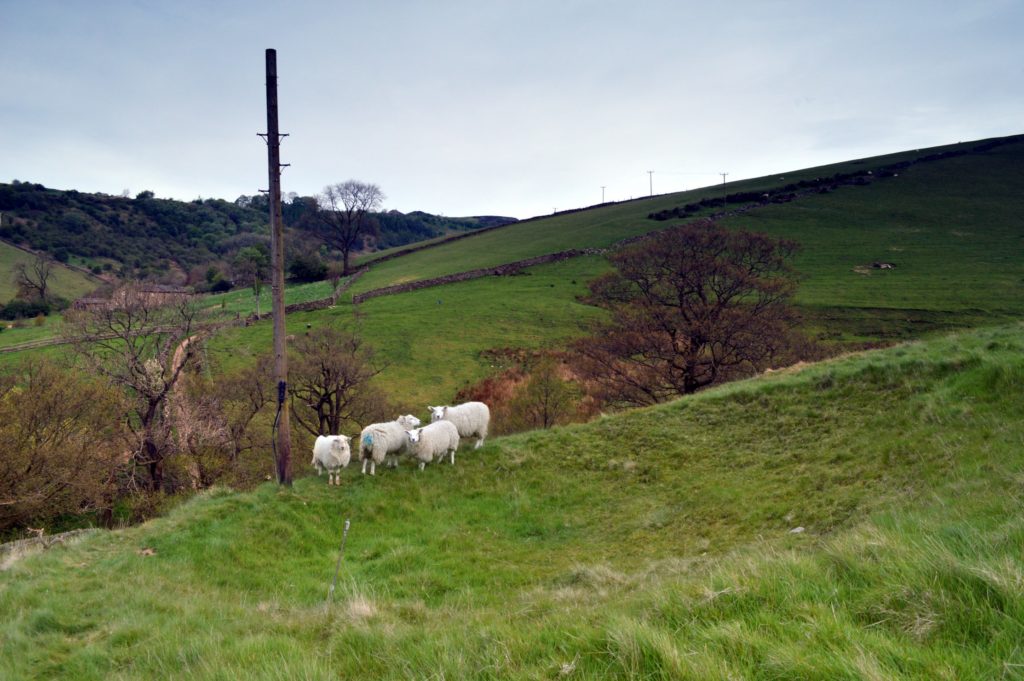 V1 Flying Bomb site, Macclesfield Forest
Of the 45 V1s launched from beneath adapted Heinkel 111s off the Yorkshire Coast on the morning of 24 December 1944, a few came down around Macclesfield and Buxton.
One landed near Tegg's Nose Country Park at grid reference SJ 95501 72672. No-one was killed though there were a few injuries and damage to nearby properties. Smith says a young lad and his brother at Five Ashes took a load of the Nazi propaganda leaflets and magazines carried by the V1. Fearing them being taken by the police, who were gathering up the leaflets, the brothers buried their haul "close to the roots of a tree in the corner of a nearby field. These were never dug up again."
There used to be a rusting tailpipe in the crater. This was recovered by Mr Smith in 1983 and was on display at the Museum of Science and Industry at Manchester. I don't know if it is still there, but here is a photo of Mr Smith with the bit of tailpipe.
Overview (and more) of the V1 attack on Manchester, Christmas Eve 1944
Photo and quote from 'Flying Bombs over the Pennines' by Peter J C Smith, 1988.