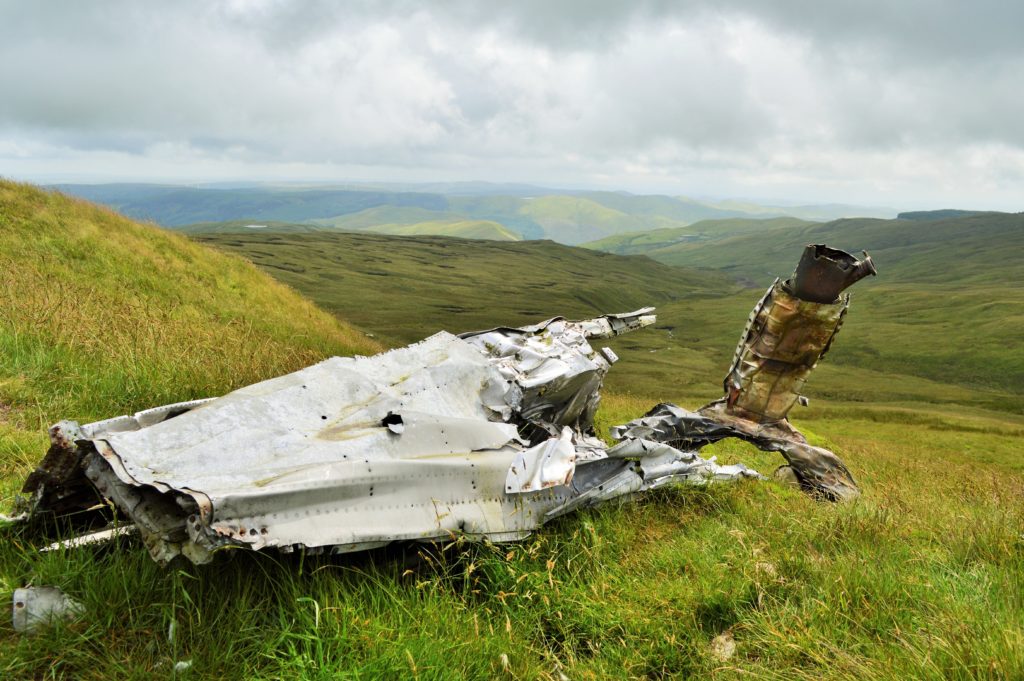 Lockheed F5E 44-24229
11 September 1945, USAAF Lockheed F-5E 44-24229 a reconnaissance variant of the P-38G crashed on Pumlumon Fawr in Ceredigion killing the pilot Second Lieutenant Xenophon Eugenedes. Pumlumon Fawr is the highest hill in mid Wales. The aircraft struck the ridge leading up to the summit, losing its propellers but careered across the valley for about 1km before coming to a halt on the western slopes of Pen Lluest-y-carn.
Below; approx location of impact and terminal points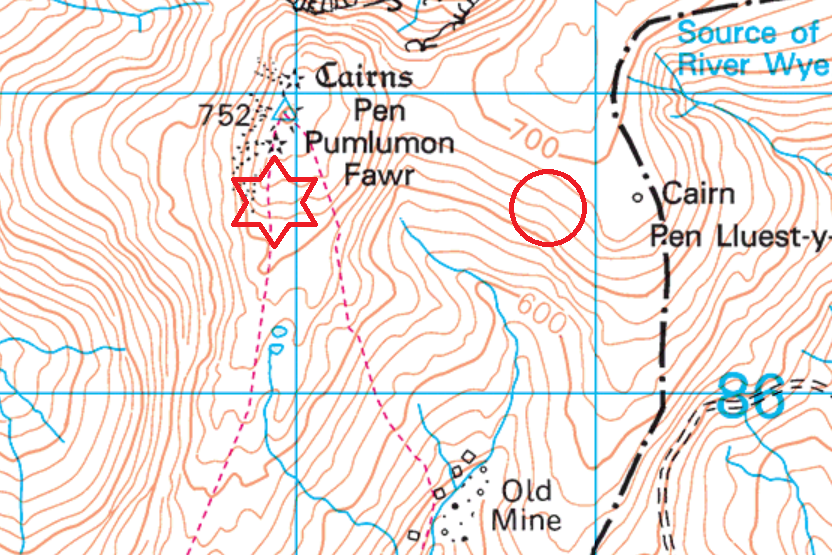 Second Lieutenant Eugenedes was on a training exercise from Chalgrove airfield in Oxfordshire, home to the 7th Photographic Reconnaissance Group. It is not known why he was flying at insufficient height to clear the high ground. Other reports state the aircraft was being taken to Burtonwood from Chalgrove which would put the pilot substantially off track.
Below; Photo of an F-5 of the 7th PRG at Chalgrove, photo taken in January 1945. This could be the same aircraft.

Below; Looking up to the ridge which the aircraft struck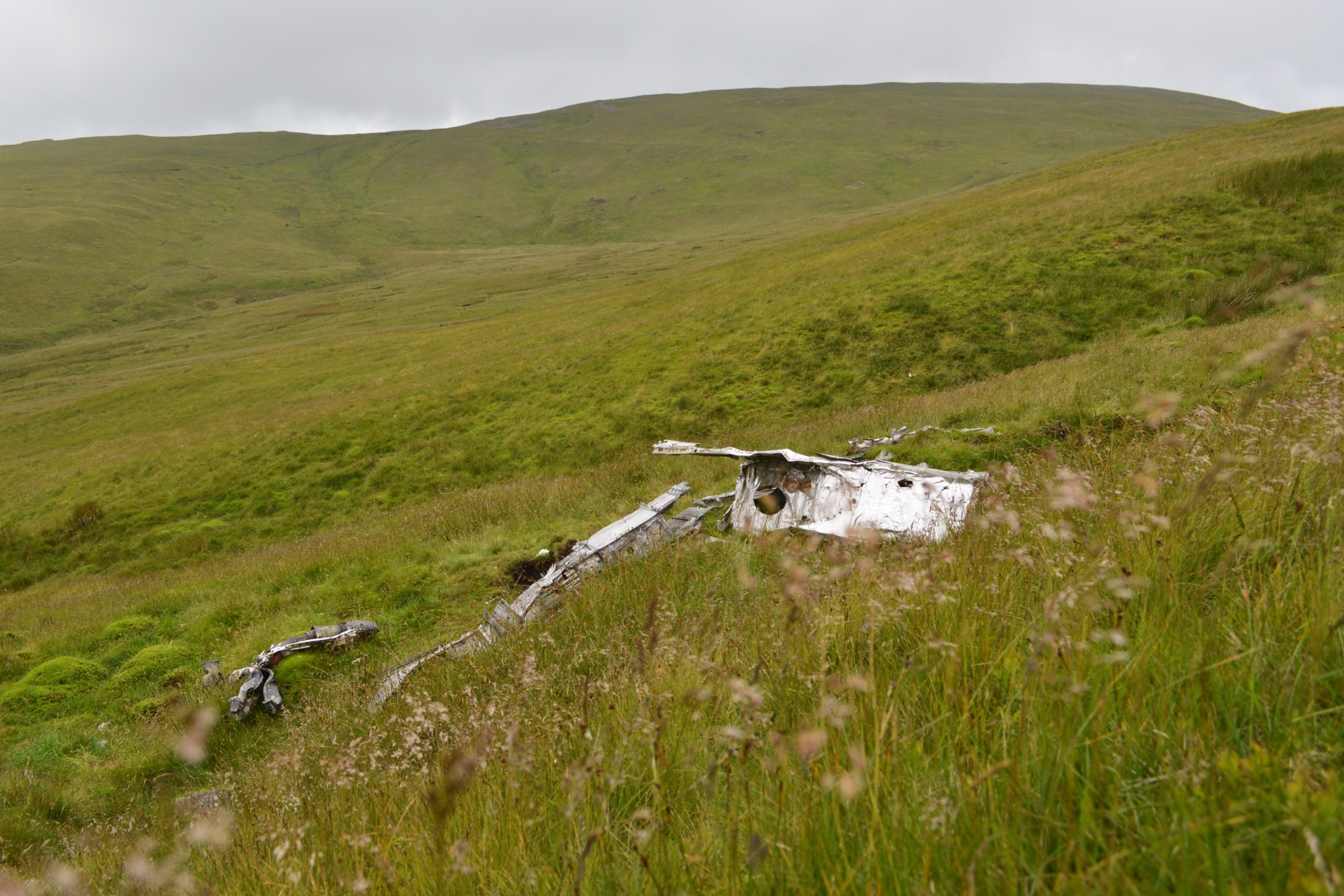 There is a lot on the internet about this crash site and the discrepancy regarding the identity of it, some sources listing the aircraft as P-38G 420-13345. However, I have gone with Joe Baugher (see below) among others.
There are also reports in books and online about the state of this crash site. Terence Hill ('Down in Wales', 1994) wrote "Up to a few years ago this was one of the most complete aircraft crash sites in Wales. I have been told of so called 'recovery groups' removing large items only to sell them later for scrap."
However, it would appear that 10 years after he wrote that, some people cut out the supercharger breaking up the largest piece remaining to get at it and dragged it off the mountain.
Below; How the crash site looked in 2002 before this remaining wing section was cut up and the supercharger removed without permission. Photo credit Chris Andrews. See also video below of a visit to this site by enthusiasts in 1995
In the photos here, I have raised the exhaust duct which used to connect with the supercharger to show it off better. There is debris strewn down the hillside and in the stream, though as can be seen from the video recorded in 1995, much has been lifted since Terence Hill wrote about it.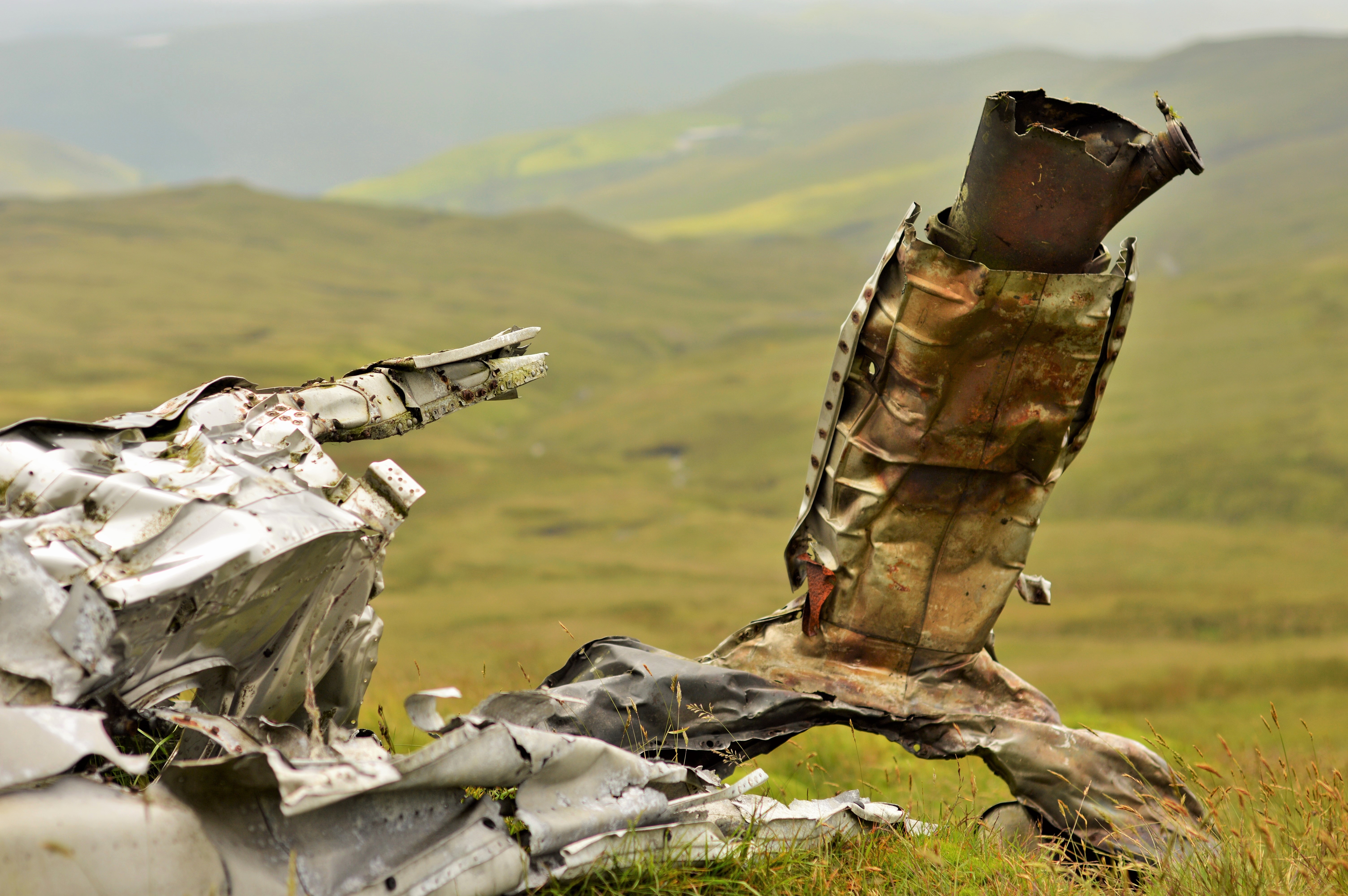 The shortest and most direct route is via the Old Mine track but I went up to the summit of Pumlumon Fawr first and then cut across the moor, though either way it is very easy hillwalking. The farm at Eisteddfa Gurig charges £5 for car parking or park at one of the laybys on the A44.
Video on youtube showing the site as it was in 1995
Refs;
The crash site is at grid reference SN 79840 86523 (source; Peakwreckhunters)
photo credit wreck site in 2002
Chris Andrews
photo credit F-5 at Chalgrove in 1945;
Roger Freeman Collection