Beaufighter Mk.X JM223
‹ Return to RAF Crash Sites 1942 – 1945
Beaufighter Mk.X JM223 on Croglin Fell
04 July 1943. Beaufighter JM223 of No.9 (Coastal) Operational Training Unit was on a training flight from RAF Crosby-on-Eden (now 'Carlisle Lake District Airport') when it crashed in the high moorland of the North Pennines, killing both crew men. The cause of the crash is not known. The exercise was in controlled descending through low cloud, but the cloud had thickened shortly after take-off and there is the suggestion the crew had become disoriented as they began their descent.
CREW
F/O Herman Joe Carver RCAF (pilot)
F/O Roderick Alfred Sedgley RAFVR (navigator)
Details from Hell on High Ground, David W. Earl, 1995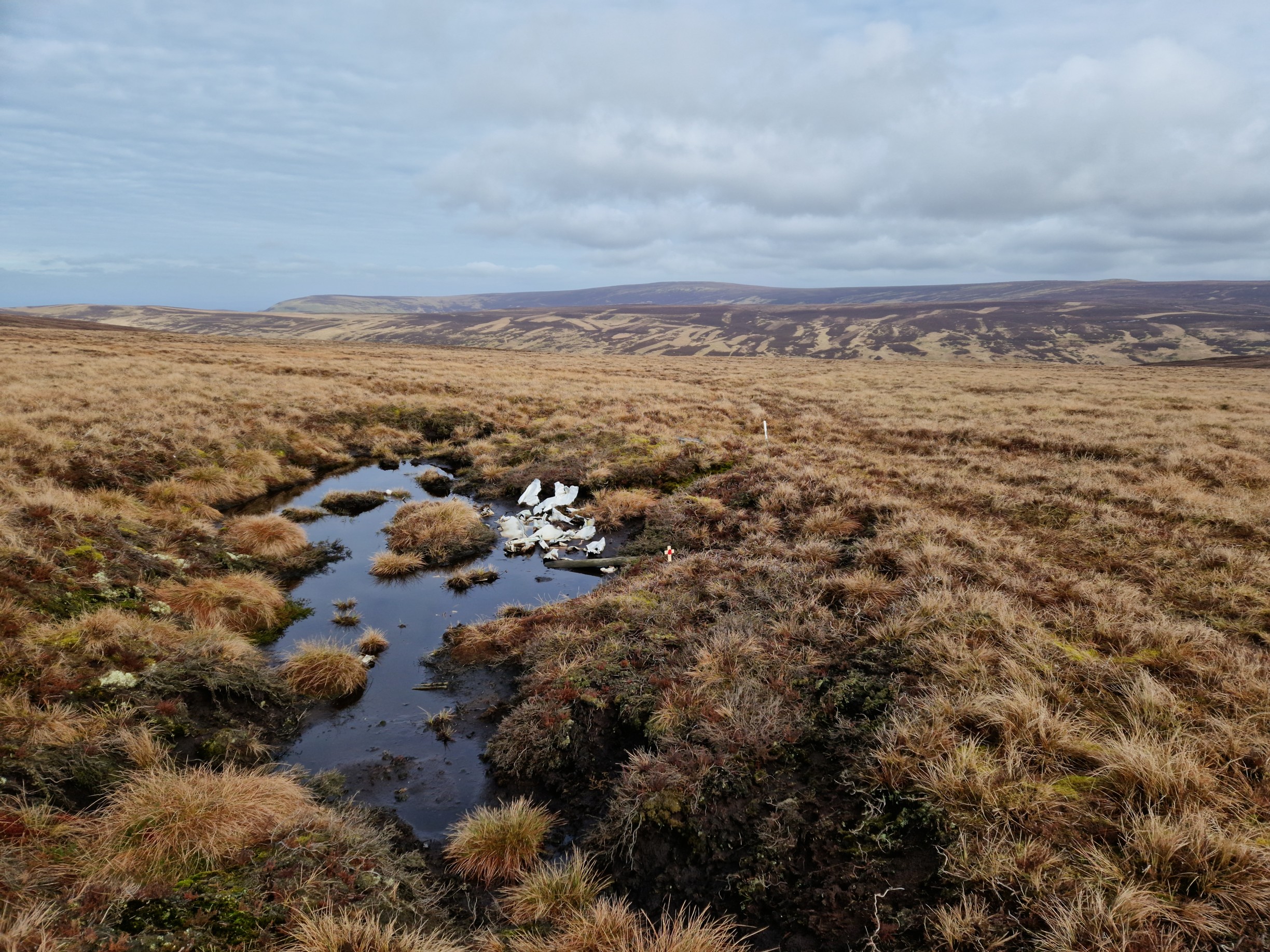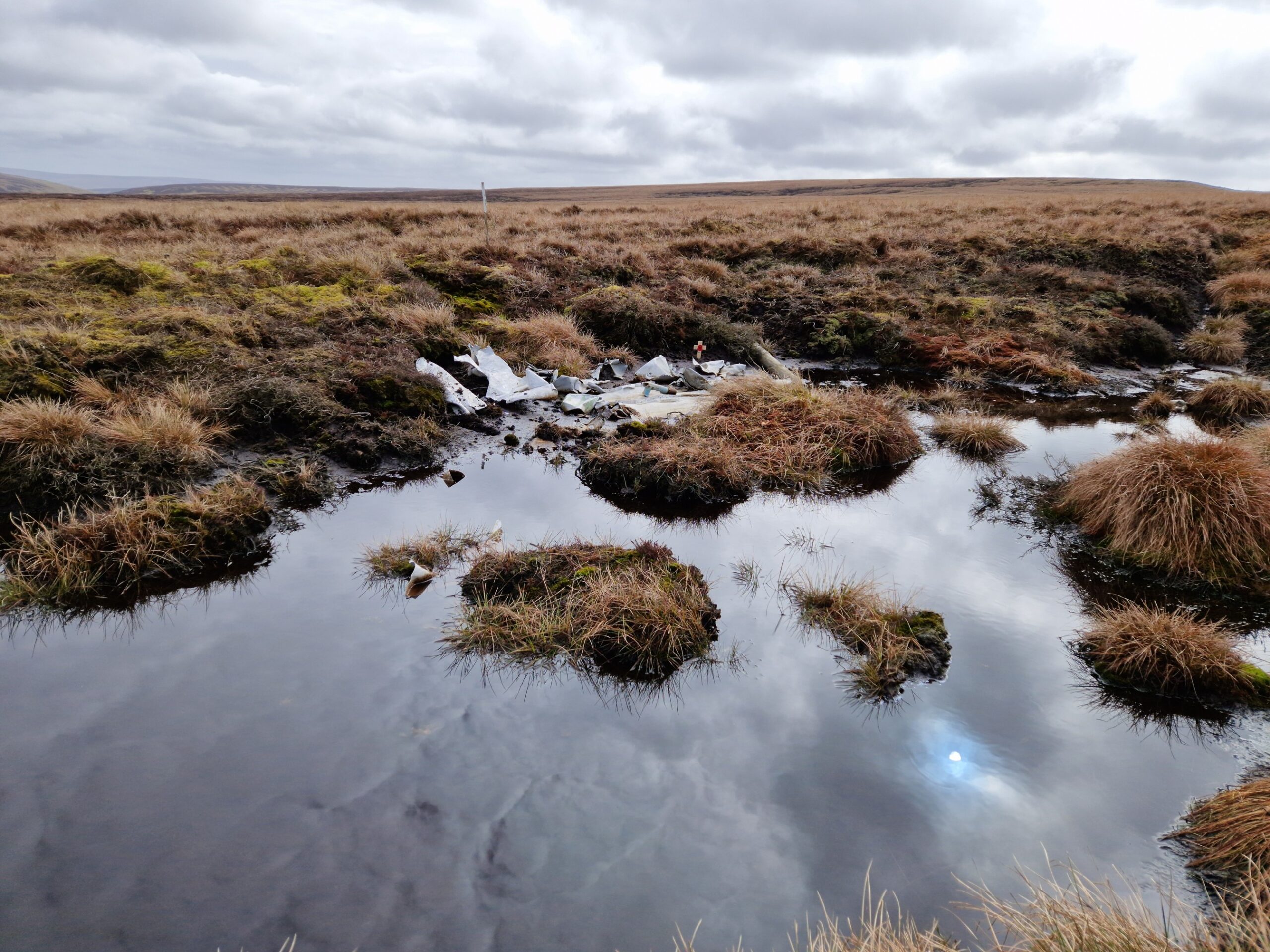 Visiting the crash site
The crash site is at grid reference NY 60611 49831 and is easily reached from the village of Croglin where it's possible to park on the street. You can walk up the road north of the village towards Plantation Nook, but vehicles are prohibited.
The walk up to Blotting Raise is straight-forward along a Land Rover track. Another track branches off to the north near a cabin, and can be followed before heading west across the moor for the last couple of hundred metres to the crash site. After rain it's a bit squelchy.
Please note that dogs are not permitted by the land owner. The Countryside and Rights of Way Act 2000 permits walking with dogs on short leads, and along rights of way people can walk dogs of course. But where the land is managed as a grouse moor, and where there are no rights of way (as on Croglin Fell) landowners can exclude people with dogs, even if on a short lead.
Photo I took of a Mk.X Bristol Beaufighter at the RAF Museum, Hendon.