Miles Master W8479
‹ Return to RAF Air Crash Sites 1939 – 1942
Miles Master W8479
Second Officer Antoni Henryk Gosiewski of the Air Transport Auxilliary was killed when his Miles Master crashed on the summit of Arant Haw in the Howgill Fells north of Sedbergh, 19 December 1941.
The cause of the crash is not known though it is probable he drifted off course in low cloud.
Various sources give various routes for the delivery of this aircraft; I am detailing here the record provided by RAF Lichfield Association ATA Casualty List which says it "flew into hill in bad visibility Arrant Haw Fell 2m n of Sedbergh Yorks – Reading to Lossiemouth via Shawbury"
The Polish pilot was 40 years old, the ATA recruiting men and women civilians, many of whom would not have passed a medical for the forces but could fly aircraft; consequently younger RAF pilots joked ATA stood for "Ancient and Tattered Airmen".
The ATA in reality relieved a major burden on the RAF by providing ferry pools for delivering aircraft from and between factories, maintenance depots and air bases.
Photo of Antoni Henryk Gosiewski from here.
Below; Scant remains at the crash site now. This place has been picked clean by souvenir hunters over the years. The crash site is right on the top of the hill, just a few metres west of the summit cairn.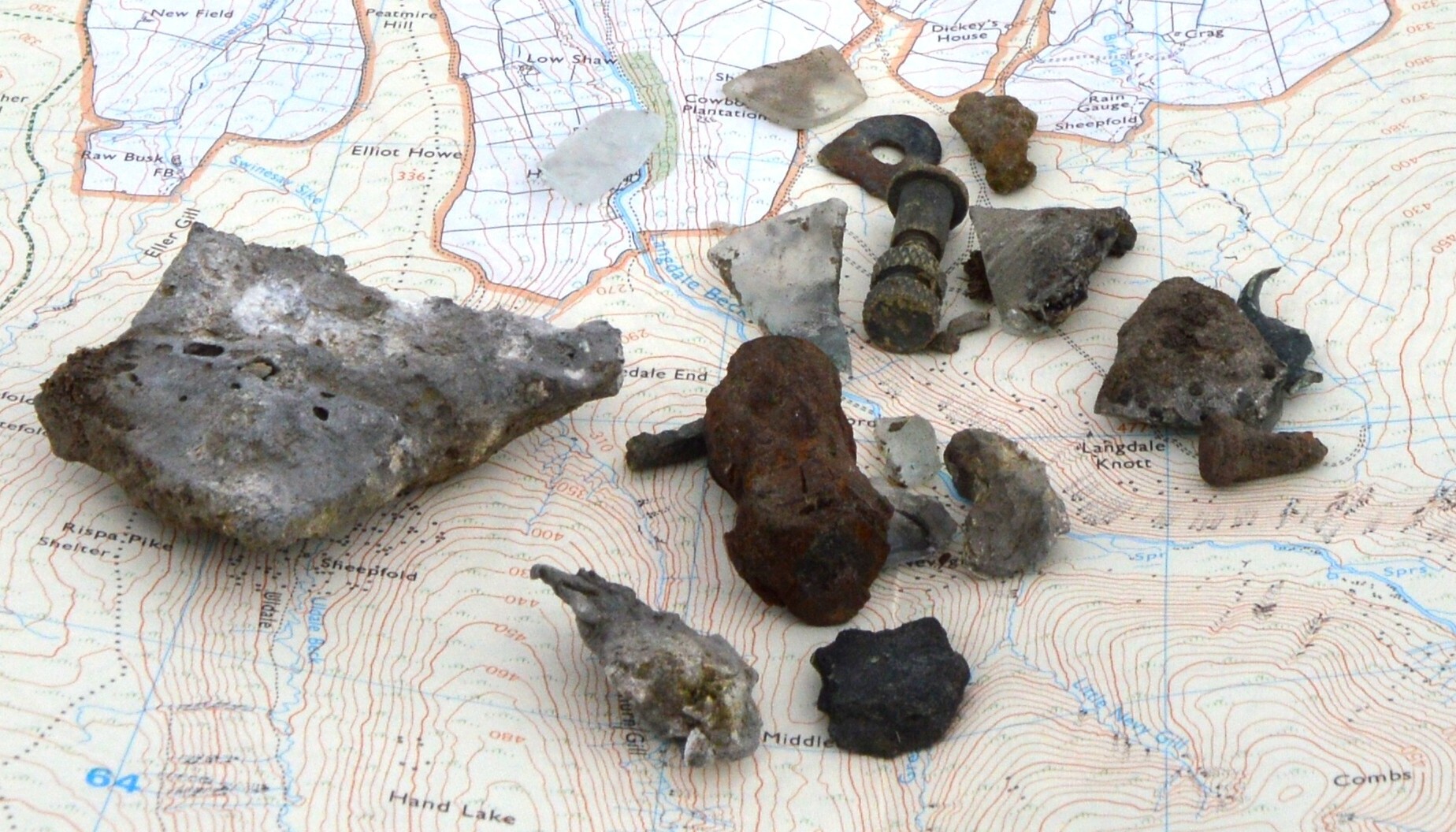 Below; Arant Haw from the south west.