20 January 2023
‹ Return to Superfortress RB-29A 44-61999 'Over-Exposed!' (the 'Bleaklow Bomber')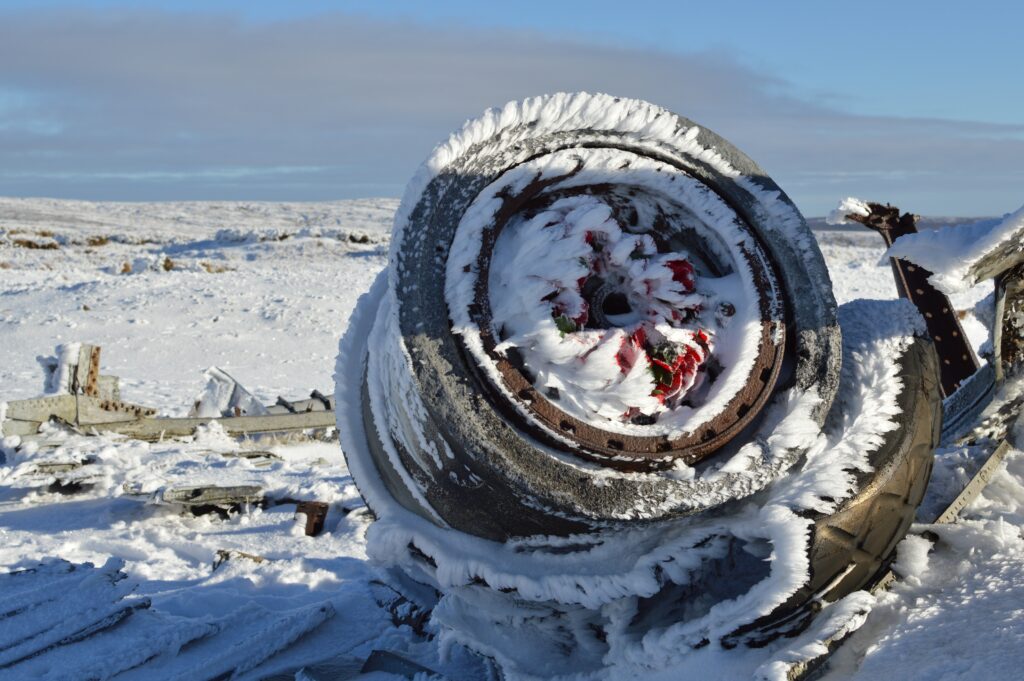 January 2023 visit
Main photo above shows one of the wheels with the tyre visible. The old photos below show the wheel assembly (with the nose wheel visible in the background) and a ground crew changing a B-29 wheel. In this photo you can see the tyre pattern is the same as that seen in the main photo above. The black and white images are from here and here.

After weeks of rain, it was good to get back up to the crash site of 'Over-Exposed!'
The weather forecast promised a "sparkling winter's day" and so it was.