Junkers 88 B3+EC, Cheshire
3 May 1941. After dropping their bombs on Liverpool, the crew of Luftwaffe Junkers 88 B3+EC prepared to return to base at Brétigny-sur-Orge, south of Paris but were hit by bullets from a Boulton-Paul Defiant night fighter at about ten minutes to midnight.
The port engine of the Ju-88 stopped and pilot Leutnant Hans Glänzinger ordered the other 3 crew members to bail out.
Leutnant Glänzinger's parachute failed to open while wireless operator Unteroffizier Gerhard Harmgart had failed to secure his parachute harness properly and both men fell to their deaths. The bomber crashed here at Lostock Gralem in Cheshire.
Flight engineer Feldwebel Helmut Richter and co-pilot Unteroffizier Hans Stettwieser both survived and were taken prisoner.
Hans Stettwieser, in a letter written in 1977, said he badly hurt his knee leaving the burning Ju-88 and "dropped into a river (it must have been the Mersey or Weaven), swam with my heavy airman-outfit to the river-bank, where a lot of (not very friendly) people were waiting. That was on 3rd of May 1941 about midnight."
According to Smith (2003) and other sources, credit for shooting down the Junkers went to New Zealander, Flying Officer Verity and Sergeant Wake in Defiant N1803 of 96 Squadron based at RAF Cranage which is just a few miles south of the crash site.
However in a more detailed (if confusing) account, Bamford & Collier (2005) say that the claim for the kill was disputed between the men of 96 Squadron at Cranage and their rivals at 256 Squadron at Squire's Gate near Blackpool. According to them, credit was given on 6 May 1941 to men of the latter, Flight Lieutenant Deanesly and Sergeant Scott in Defiant N3450.
A contemporary photo of this air crash graces the cover of the English Heritage document Military Aircraft Crash Sites
Sources
Luftwaffe over Manchester, Peter J C Smith, 2003
Eyes of the Night, Joe Bamford & Ron Collier, 2005
RAF Cranage 1939-1957 (http://www.rafcranage.org.uk)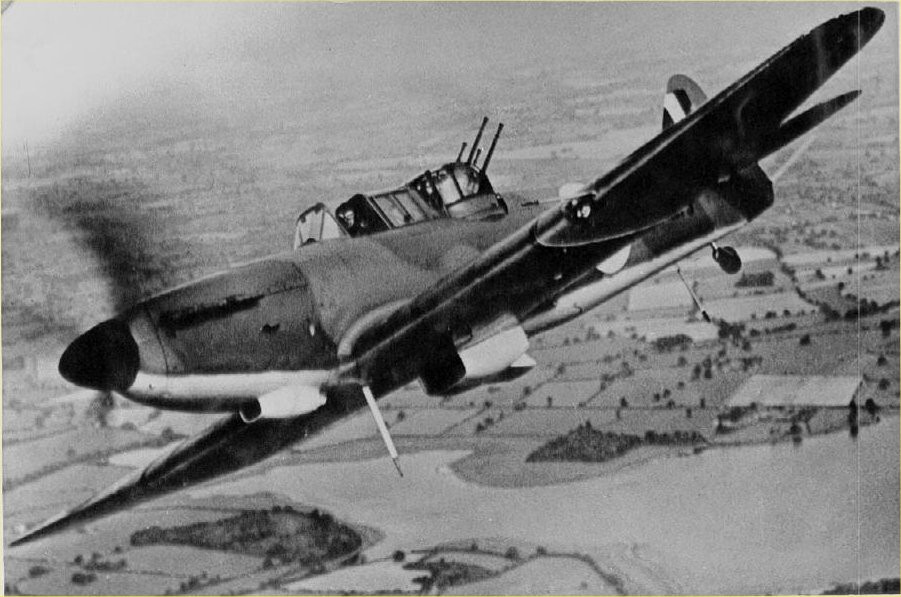 Publicity photo of a Boulton-Paul Defiant, source wikipedia